An all-star quintet whose members hardly need any introduction, the members of this unusual band have been major forces in jazz for some forty- five years. What sets them apart from a reunion of older players is this: they all are fully engaged with the music, bringing to it the energy and enthusiasm of much younger musicians. Constantly exploring, composing, playing, participating in new projects, these five friends continue to have something new to say.
For the first time anywhere, Birdland presents all five onstage together! David Liebman, Marc Copland, Ralph Alessi, Drew Gress and Joey Baron are well known contemporary jazz masters–each a player, composer, and bandleader in his own right.
Grounded in the jazz tradition, they are also committed to stretching the boundaries of the possible. These musicians have years of experience touring and recording together– Baron and Copland in Gary Peacock's trio; Gress and Baron in Copland's trio; NEA Master David Liebman and Copland in duo, quartets, and quintets; Drew Gress in Ralph Alessi's ECM groups; and Alessi in Copland's quartet. All the members contribute tunes to the band's repertoire.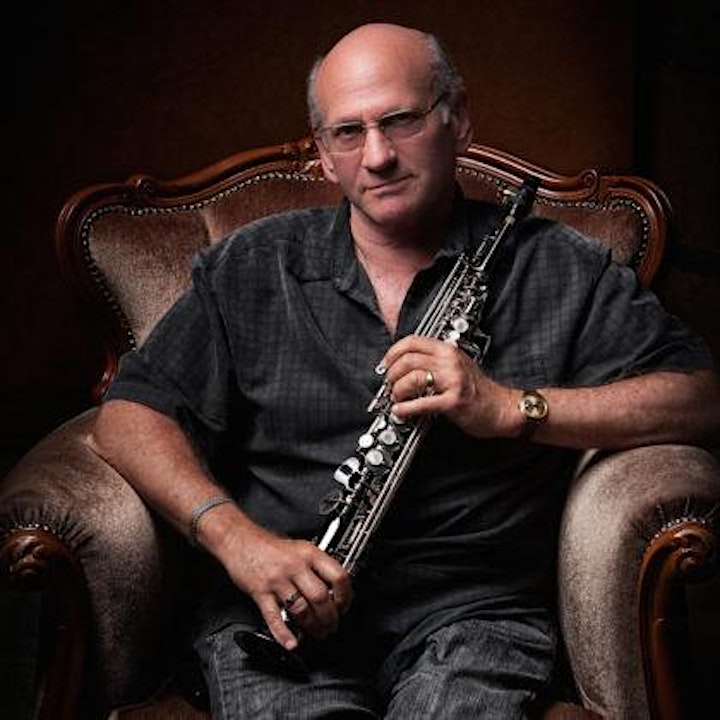 NEA Jazz Master (2011) David Liebman's career has spanned nearly five decades, beginning in the early 1970s as the saxophone/flautist in both the Elvin Jones and Miles Davis Groups, and continuing as a bandleader since. He is featured on over five hundred recordings–nearly two hundred under his leadership and co-leadership. Founder and Artistic Director of the International Association of Schools of Jazz (IASJ—1989), Dave is a renowned educator and lecturer, author of several books and numerous magazine articles, composer of chamber music, and lecturer on teaching DVDs. His bands over the years have included noted musicians such as Richie Beirach, Billy Hart, Bob Moses, John Scofield, and others. . Awards include the Jazz Educators Network Legends of Jazz (2013); the Order of Arts and Letters (France 2009); Jazz Journalist's award for Soprano Saxophone (2007); Grammy nomination for Best Jazz Solo (1998); and Honorary Doctorate from the Sibelius Academy (Finland-1997). He currently teaches at the Manhattan School of Music and is guest lecturer at the Berklee College of Music. Dave has consistently placed in the top positions for Soprano Saxophone in the Downbeat, Jazz Times and JazzEd polls since 1973.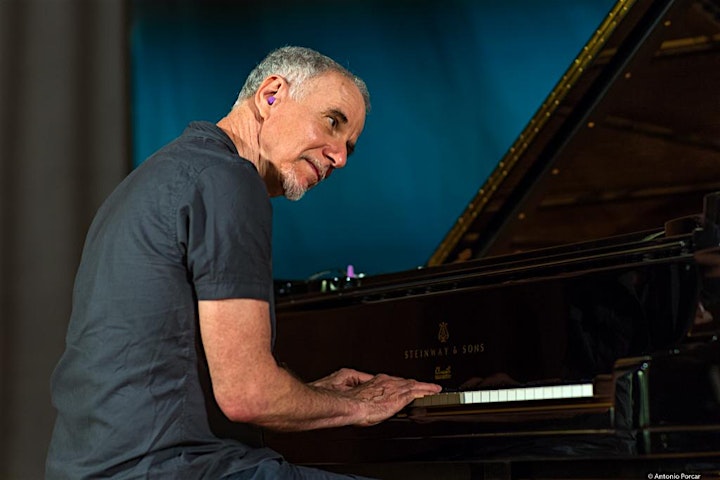 The most prolific pianist of the millennium, Copland has recorded some 35 CDs as a leader during the last twenty years. Noted for his sense of touch, Copland's been called "a rare bird…one of the best pianists in the history of jazz, the greatest piano poet since Bill Evans." His recordings from 2000 to 2004 include the breakout trio disc Haunted Heart (Hatology) and two solo excursions, Poetic Motion (Sketch) and Time Within Time (Hatology). From 2005 to 2012, he recorded exclusively with Pirouet records, including the "New York Trio Series," which solidified his position as an innovator on his instrument. Volume III of the series, "Night Whispers," was hailed by Down Beat as "the strongest top to bottom and most poetic album I've heard in a while," and was listed as one of DB's "best CDs of the decade." From 2013 to 2017 Copland recorded four times for ECM records as a member of the Abercrombie quartet (39 Steps, Up and Coming), and Gary Peacock's trio (Now This, Tangents). In 2016 his own label produced two quartet albums with Ralph Alessi (Zenith and Better by Far), as well as the solo album Nightfall. His most recent CDs are And I Love Her (Illusions/Mirage), a return to the trio format (Drew Gress and Joey Baron); and Gary (Illusions), a solo piano interpretation of Gary Peacock compositions, named by France's Jazz Magazine as one of the best three jazz CDs of 2018.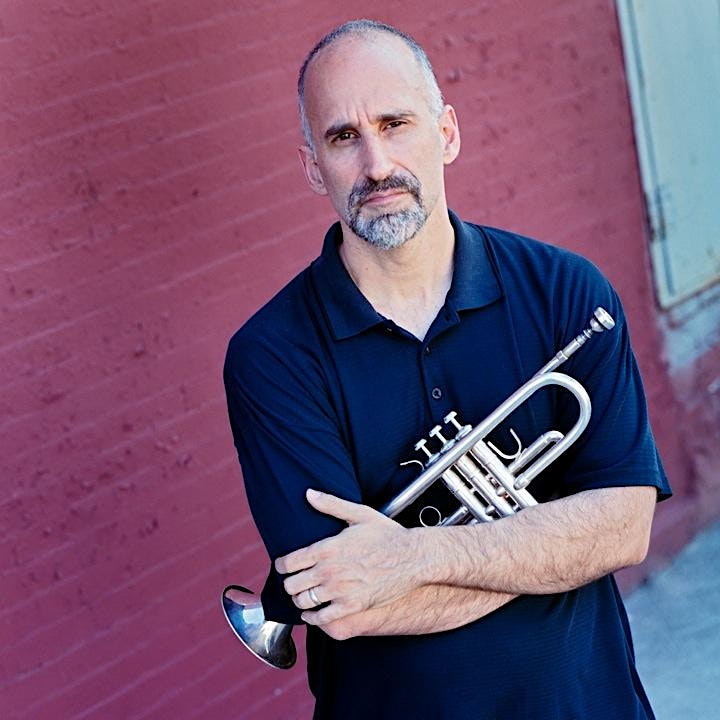 Ralph Alessi was born in San Francisco,CA, the son of classical trumpeter Joe Alessi and opera singer Maria Leone. After taking degrees in jazz trumpet and bass—he studied under the legendary Charlie Haden at CalArts —he moved to New York, where he swiftly became an ubiquitous presence on the downtown scene. A frequent collaborator with Don Byron, Uri Caine, Steve Coleman, Ravi Coltrane, Marc Copland, Fred Hersch, Jason Moran, and Dafnis Prieto, Alessi has recorded nine albums as a leader, his original compositions drawing on everything from post-bop to neo-classical music. Jazz Times named his debut CD "This Against That"' one of the ten best recordings of 2002. "Cognitive Dissonance" was one of The New Republic's top ten records of 2011. Releases on the prestigious ECM label followed, including "Baida" and "Imaginary Friends." "Only Many", a duo recording with pianist Fred Hersch on CAMJazz, displays his talents in an intimate setting. Alessi has been a member of the faculty of the Eastman School of Music and is currently the founder and director of the School for Improvisational Music (www.schoolforimprov.org), a non-profit entity that holds workshops in New York City and abroad. Since 2002, he has been on the jazz faculties of New York University and the New England Conservatory.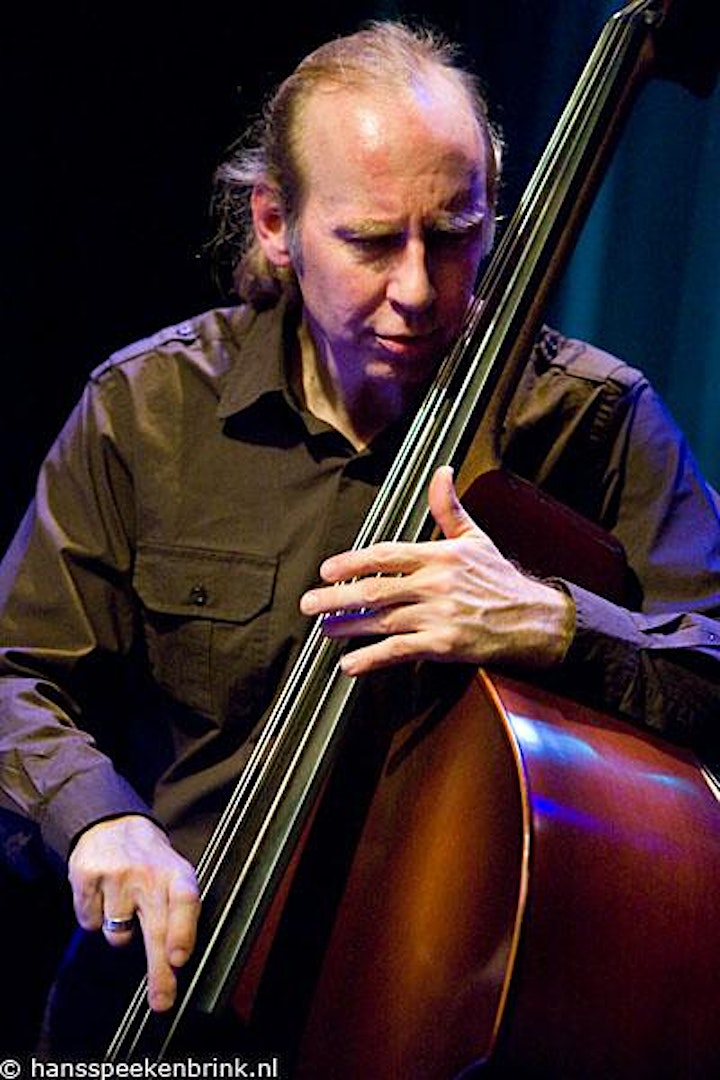 Bassist/composer Drew Gress performs extensively with artists on the cutting edge of contemporary improvised music. He may not be the busiest bassist ever ("I don't think so, man. What about Ron Carter?", the bassist comments wryly), but he's probably playing somewhere tonight. His project 7 Black Butterflies (Premonition Records), featured 9 of Drew¹s original compositions and was the follow up to 2001's Spin and Drift, which received widespread critical acclaim and also featured Drew's pedal-steel guitar playing. He leads the quartet Jagged Sky; their debut recording, Heyday (Soul Note) was released in 1998 and is now considered somewhat of an underground classic. Previously, he was a founding member of the cooperative quartet Joint Venture, producing three albums in the early 1990s for Enja: Joint Venture, Ways, and Mirrors. Gress has been a member of Marc Copland's trios for over a decade, lending his stunning sense of accompaniment and prodigious soloistic technique to the pianist's recordings and concerts. Drew can be heard on CDs of Ralph Alessi, Tim Berne, Uri Caine, Bill Carrothers, Gerald Cleaver, Ravi Coltrane, Fred Hersch, John Hollenbeck, Tony Malaby, and Mat Maneri. He has received grants from the National Endowment for the Arts, Meet the Composer, and Chamber Music America.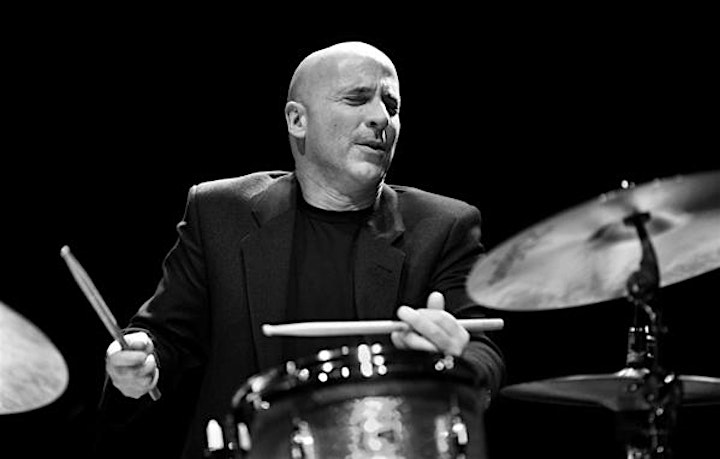 Joey Baron, born in 1955 in Richmond,Virginia, started playing at age 9. His unique approach to making music with the drum set , led to extended tenures with jazz icons Jim Hall, Steve Kuhn, John Abercrombie, and Gary Peacock. His long-term collaboration with Bill Frisell was recently documented and released (Just Listen, Relative Pitch, 2013.) Baron's activities include solo concerts, workshops, master classes, drum music collaborations with percussionist Robyn Schulkowsky (Dinosaur Dances), and ongoing projects with John Zorn, Lee Konitz, the Joe Lovano & Dave Douglas quintet (Sound Prints), and the trio Now This with Gary Peacock and Marc Copland (ECM). Joey's also known for his work with Chet Baker, Tony Bennett, Tim Berne, David Bowie, Randy Brecker, Ron Carter, Dizzy Gillespie, Philip Glass, Jim Hall, Al Jarreau, Carmen McRae, Jay McShann, Pat Martino, Art Pepper, David Sanborn, John Scofield, and Big Joe Turner. As a leader, Joey's Down Home finds him with an all star band of Ron Carter, Arthur Blythe and Bill Frisell. He led the trio "Barondown", with Ellery Eskelin (tenor) and Steve Swell (trombone) (Crackshot, Avant), Raised Pleasure Dot (New World) and Tongue in Groove (JMT).
01. Mystery Song (5:52)
02. Off a Bird (3:48)
03. Figment (7:51)
04. Broken Time (6:45)
05. Moontide (9:55)
06. Child at Play (6:58)
07. Broken Time (Reprise) (3:39)
08. There's a Mingus Amonk Us (6:27)
09. Pocketful of Change (9:11)
Randy Brecker, trumpet
Dave Liebman, tenor sax, soprano sax
Marc Copland, piano
Drew Gress, bass
Joey Baron, drums